Terms amd privacy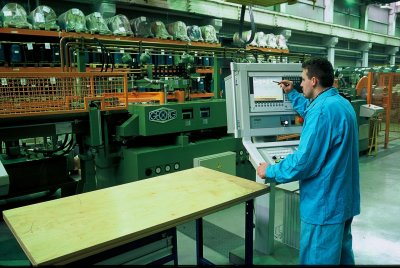 The UK's army of Polish workers have built up a reputation for reliability and fair prices.
EasyPoland.co.uk
Web site Terms of Use
The purpose of the Terms of Use is to explain the legal basis upon which this site is offered for use, and the limitations of liability that we retain.
Acceptance
By accessing, browsing and/or using our website the Visitor agrees to the following terms. Otherwise, the Visitor must stop using our website. Terms of Use should be read along with our Privacy Policy.
By accessing the Site the Visitor acknowledges that they have read and that have agreed to be bound by these terms and conditions and to follow them at all times.
Continued use of the site after changes are posted means the Visitor agrees to be legally bound by these terms as updated and/or amended.
Use of
EasyPoland.co.uk
and Disclaimers/Limitation of Liability
- Permission to use this website is given for lawful purposes relating to job seeking and career development
- The Visitor agrees to use
EasyPoland.co.uk
only for lawful purposes and in a way that does not infringe the rights, restrict or inhibit anyone else's use of the website.
- The Visitor is solely responsible form maintaining the confindentiality of personal password and for all actions that occur under the registered user account.
- All information provided by the Visitor to
EasyPoland.co.uk
must be accurate, complete and not misleading and it is sole responsibility of the Visitor to inform us of any changes to your information.
- Whilst we try to ensure that the standard and accuracy of jobs displayed on this website are of a reasonable standard, we make no warranty that the jobs advertised are still available or that the information contained within them is accurate.
-
EasyPoland.co.uk
does not accept any liability for loss or damage of any kind and howsoever arising, whether due to inaccuracy, omission, error or any other cause.
-
EasyPoland.co.uk
does not guarantee that any employer or client will ask for a candidate's information, or will interview or recruit a candidate, or that any candidates will be available or will meet the needs of any employer or client.
-
EasyPoland.co.uk
does not guarantee that any employer or client will keep confidential any candidate information or data provided to them.
-
EasyPoland.co.uk
makes no representation or warranty as to the final terms and duration of any appointment obtained through this website.
Intellectual Property
- You may not copy, reproduce, republish, download, post, broadcast, transmit or otherwise use Site content in any way except for your own personal, non-commercial use. Any other use of
EasyPoland.co.uk
content requires the prior written permission of
EasyPoland.co.uk
.
- You also may not create and/or publish your own database that features parts of this website without the express written consent of
EasyPoland.co.uk
.
Data Protection
Please, read our Privacy Policy to learn about data protection.
General
- If any of these terms are determined to be illegal, invalid or otherwise unenforceable by reason of the laws of any state or country in which these terms are intended to be effective, then to the extent and within the jurisdiction in which that term is illegal, invalid or unenforceable, it shall be severed and deleted from these terms and the remaining terms shall survive, remain in full force and effect and continue to be binding and enforceable.
Thank you for using our website. We hope you find it informative and helpful in findind the right job or worker
Privacy Policy

Acceptance
Please, read Our Website Terms of Use along with this policy. Your use of this website indicates acceptance of them.
We collect followin information about Visitors of our site:
- we use session "cookies" on our site
- unless you submit your personal information, you remain totally anonymous
Personal Information
- Sometimes we may request the collection of personal information from the Visitor. The Visitor is not obliged to provide this information, however if they choose not to provide the information we request, they may by unable to access certain options and services.
- Personali details of the Visitor, such as name, phone number, email address, job search preferences or CV will be stored on an online database and/or on an individual computer in order to help our staff in finding the Visitor a new job, to keep the Visitor informed of new jobs matching given criteria and to contact the Visitor to ensure that he details we have are correct. The Visitor can unsubscribe from this service by clicking the unsubscribe link on an email.
- Personal information given by the Visitor will be stored as long as the purpose for which the data was collected is needed. After that the data will be archieved or destroyed unless required for audit, legal, regulatory or accounting purposes or to protect our company interests.
- Our company will not submit the Visitor's CV and/or personal information to any client or third party, until we have received written permission from the Visitor.
Services
Our website allows the Visitor to subscribe to any number of email job alerts that meet the desired job criteria entered by Visitor. By logging into personal account using an email address and password Visitor has the facility to cancel any or all of these alerts at any time.
Information updates
There are three ways to inform us of any changes: by telephone, by the 'contact us' function on the website, or by logging to personal online account and making the necessary amendments.
Thank you for using our website. We hope you find it useful in finding the right job.