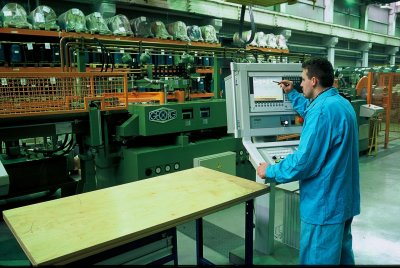 The UK's army of Polish workers have built up a reputation for reliability and fair prices.
Why to employ Polish workers?
Workers from Eastern Europe can benefit your business in many ways. Take an advantage of motivated, skilled and dedicated staff.
Motivated, experienced, skilled, dedicated staff
Lower staff turnover
High quality work performance and productivity
Ability and willingness to work overtime
Low cost of Polish workers recruitment agency
Ability to work at nights and during bank holidays
Polish Recruitment Agency EasyPoland suppliesPolish workers to:
London, Birmingham, Leeds, Glasgow, Sheffield, Bradford, Edinburgh, Liverpool, Manchester, Bristol, Wakefield, Cardiff, Coventry, Nottingham, Leicester, Sunderland, Belfast, Newcastle upon Tyne, Brighton, Hull, Plymouth, Stoke-on-Trent, Wolverhampton, Derby, Swansea, Southampton, Salford, Aberdeen, Westminster, Portsmouth, York, Peterborough, Dundee, Lancaster, Oxford, Newport, Preston, St Albans, Norwich, Chester, Cambridge, Salisbury, Exeter, Gloucester, Lisburn, Chichester, Winchester, Londonderry, Carlisle, Worcester, Bath, Durham, Lincoln, Hereford, Armagh, Inverness, Stirling, Canterbury, Lichfield, Newry, Ripon, Bangor, Truro, Ely
Read more press info below:
Migrant workers take jobs Welsh don't want
Feb 20 2006
Marc Baker, Wales on Sunday
FOREIGN workers are getting their hands dirty by taking jobs the Welsh don't want.
Thousands of migrants from Poland, Lithuania and Slovakia are flocking here in search of a new life.
And finding a regular pay packet couldn't be easier as Welsh people are turning down jobs in their local meat packing plants and on food production lines.
The posts are being snapped up by migrants who can earn more in Wales than they can back home.
An increasing number of migrants, from new EU member states such as Poland, are calling recruitment agencies across Wales to secure jobs before leaving their home behind for a new life.
EasyPoland is a modern and dynamically developing company specializing in hiring the most qualified workers in many areas. We provide only excellent, educated, motivated and fluently english speaking employees from Poland as well as Polish specialist who are already working in the UK. Our aim is to provide the potential employers with detailed information concerning all sorts of Polish workers and their qualifications. We provide you with an opportunity to see CV's of our candidates and to go through the subsequent stages of legal employment.
- We offer you our assistance any time you may need it; we are always at your service!

- You can check the recommendations and qualification of the potential emploees on our website

- You are welcome to leave any comments and evaluate the work of your employees on a specially designed "evaluation file"

- This way you contribute to a significant source of information and opinions from which other potential employers could benefit

- Polish construction workers guarantees the highest possible quality of services at a really reasonable price!
Our books are filled with semi-skilled, skilled and very experienced candidates in following professions:
CNC engineers
Renewable energy engineers
Nuclear energy engineers
Tool makers
Production staff
Mechanical
Electrical, HGV
Mechanics/HGV Agriculture

Joiners/cabinet makers
General builders
Mechanical engineers
Nuclerar engineers
Joiners
Textile technicians

Managers
Sewing machinists
Upholsterers
Production managers
Production staff


Care Staff
RGN Nurses
Upholsterers machinists
Textile technicians